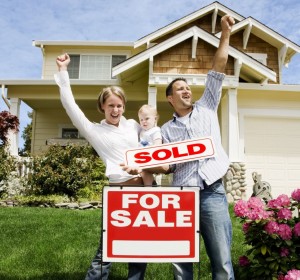 It's a great time to be a home seller!
Now is prime time to sell your home as inventory is low, and the demand for listings is up.
We've found ourselves back in the good ol' days of bidding wars, as 47 percent of home sellers say that they are receiving multiple offers on their homes. This means, it is much more likely for your property to sell for above the list price.
There is now less pressure for sellers to say yes to the first offer on their home, giving them a better chance to be smart and make the right choice! Home sellers: It's your time.
According to The Fiscal Times 27 percent of sellers, reported they had sold their home for more than their asking price. That is a large increase from only 14 percent of sellers doing so during the recession.
In a report by bizjournals.com, homes listed for sale stayed on the list for only 64 days and home prices have been pushed to 2.7 percent higher than last year's percentage. The closed home sales also increased to a total of 15.7 percent this year.
Another factor putting the market in favor of sellers are low mortgage rates, which have built up some pressure on buyers to close up deals before borrowing becomes more expensive.
The purchasing of homes in the U.S. rose this summer to the highest level that it has in seven years, and it is only expected to continue through 2016.
For more information on the market, and getting your home sold, please feel free to contact our Team.  For questions on Lending contact our preferred lenders at Nations Choice, and see what's being listing in the Valley on our website.
We're always here, and we're glad to assist you with you selling your home! Give us a call or shoot us an email.